Belize
With over six trips in the last 10 years, you could say Belize has captured our hearts. Located just south of Mexico, it is one of the only English-speaking countries in Central America, and is home to some of the most incredible people. We work on construction projects, do outreach activities for people of every age, and visit a local orphanage. This trip is a great first step into the world of global outreach for adults and students 7th grade and older.
Honduras
Mission of Hope believes education is the key to breaking the cycle of poverty. The majority of children in Honduras do not attend school because they have no school supplies. Each year, the Mission of Hope provides the necessary school materials, library books and resources for hundreds of children in impoverished regions. You can help by being a faithful prayer partner and with financial support. 100% of donations are spent directly to aid the poor.
READY TO REACH OUT?
We want everyone to have the chance to share God's love and serve others. Contact [email protected] to learn more or sign up to help at our next serving opportunity.
Africa
Key of Hope's mission is to bring hope to the children of Durban, South Africa that have been orphaned or affected by HIV and AIDS. Their Saturday Kidz Klub began with 17 children sitting on the curb next to a taxi rank in a Durban slum known as Eringini. Today, more than 700 children board minibus taxis for Kidz Klub each week. 1200+ kids are visited in their homes each week and Key of Hope sends 200+ kids to school each year. Shepherd's Gate sent their first team to South Africa in August 2019.
United States
During the summer, our 9th-12th grade students are encouraged to go and serve people all over this country we call home. Through this experience, our students are able to see faith in action from the people who they look up to the most. On each trip, and in each new location, our goal is to share the love of Jesus and serve.
Email Us to Learn More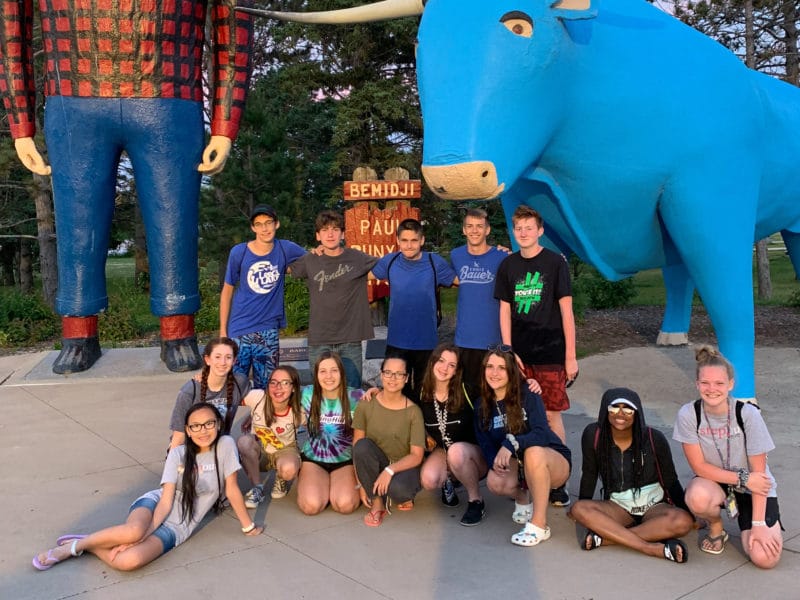 MISSION14
To express our thankfulness for all God's given us, we give away 14% of our yearly income to help other Christian ministries, community organizations, and individuals who need assistance. We call this effort Mission14. Discover how you can give to support the work of our partner organizations.
Learn More
Become a Care Coach
If you are interested in supporting people through the tough times, we invite you to become a care coach. Our annual Care University course will give you the opportunity to learn how to guide, equip, and empower individuals in our care program. Contact us at [email protected] to learn more.
Email Us
Next Steps
Whether you are curious about what it means to be a Christian or ready to get plugged in at church, we want to help you take your next step and give you a place to connect, serve, learn and grow.
Take Your Step