Find Your Faith
Every child needs to know they are loved by a great God! In SG Kids, we provide a caring and interactive environment where kids can hang out with friends and learn about Jesus. For kids aged birth-6th grade, our SG Kids program uses intentional, age-appropriate teaching so each child can experience the love of God, engage in real conversations about faith, and learn what it means to live for Jesus.
sg kids online
We've developed a way for your kids to connect with God and stay safe. Kids (3 years-6th grade) join us for our SG Kids Online Service every Sunday at 10a. We will be singing, dancing, doing a Bible lesson, and all of this can be done in your jammies. If you missed service Sunday morning, you can catch up anytime by watching On Demand.
Safe and Secure Place
We use a classroom check-in and check-out system to ensure each family feels secure and can enjoy our main worship service with peace of mind. All of our volunteers and staff members working with kids are required to complete background checks before working in our facility. If you plan on visiting with a child, fill out our registration form to streamline the check-in process.
What do you have on Sunday mornings for kids?
All kids 3 years (enrolled in preschool)-6th grade are invited to join us every Sunday at 10a for a jam-packed hour of fun and engaging worship, Bible lessons, small groups, and activities.
Our Nursery is open at the 10 and 11:30a services for children birth- 3 years.
What do you have on Wednesday nights for kids?
Kids ages 4 years-4th grade can join us for an engaging Bible lesson complete with crafts, games and snacks from 6:30-8p. (September-May)
5th & 6th Graders can join us all year long from 6:30-8p for an amazing time where they learn about Jesus, hangout with friends, have snacks, and play fun games.
Nursery is open for ages birth-3 years on Wednesday nights (September-May).
Nursery (Birth-3 years)
Equipped with a well-trained staff, our nursery is a safe place where your little ones can grow and learn that Jesus loves them. The nursery is open at the 10 and 11:30a services on Sunday mornings. Childcare is offered for many church events and throughout the week. The nursery is open on Wednesday nights September – May. All Nursery Managers on staff are fully screened and trained in all policies and CPR/first aid.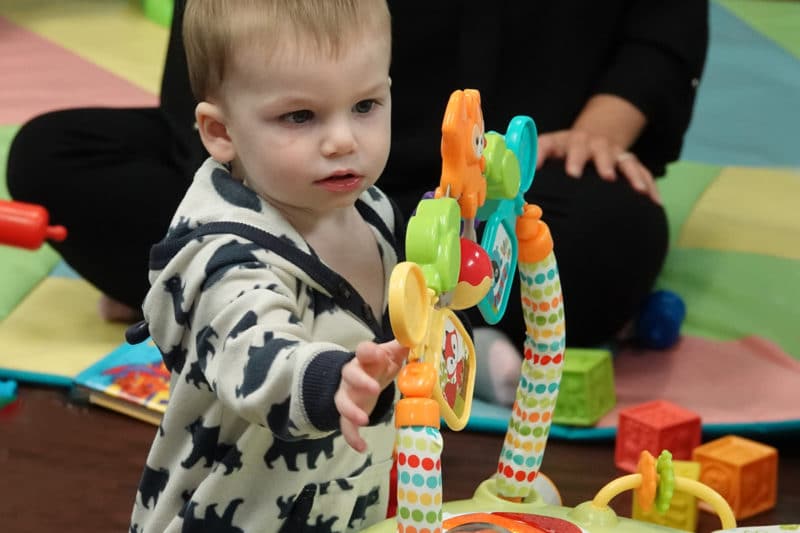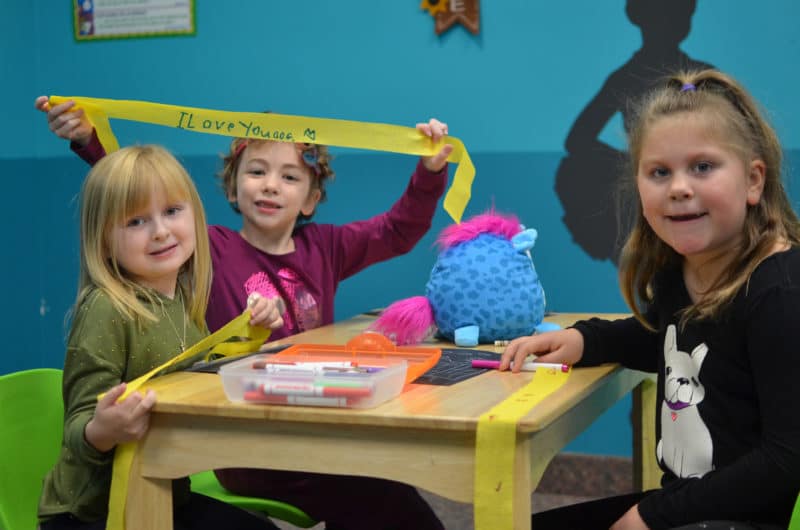 SG Kids (3 years-4th Grade)
Complete with exciting games, yummy snacks, and fun Bible lessons, our SG Kids program shows kids who Jesus is and what it means to be loved by a great God. All kids ages 3 years (enrolled in preschool)-4th grade are welcome to join every Sunday at 10a.
SG Kids 5|6 (5th-6th Grade)
Our 5th and 6th grade kids are ready to dive deeper in their faith. We've developed a unique program where they can discover their gifts and become equipped to serve in our church.
Learn More About SG Kids 5|6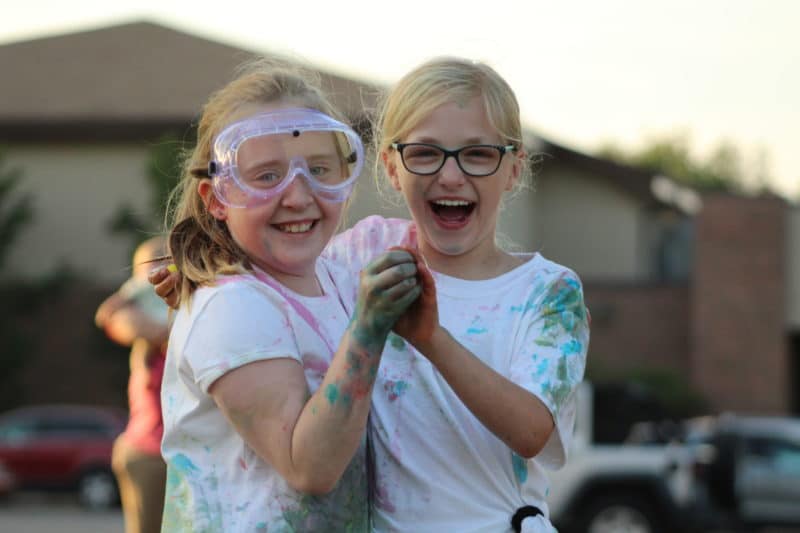 foster. adopt. support group
1st Wednesday of the month
6:30-8p
Have you fostered or adopted a child? Our Foster.Adopt.Support group is dedicated to getting parents together to hangout, give encouragement, and build relationships.
Childcare and programs for Kids (4 years-6th grade) & Students (7th-12th grade) available.  For more information email [email protected].
Volunteer in Our Program
If you love working with kids and have attended Shepherd's Gate for six months, contact Tricia Mayhew at [email protected] to get involved.
Email Tricia
moms connect ONLINE
As a Mom, you need to connect with other moms who are going through the same things you are, especially during quarantine.
Checkout all the info on how to connect with other moms like you HERE.