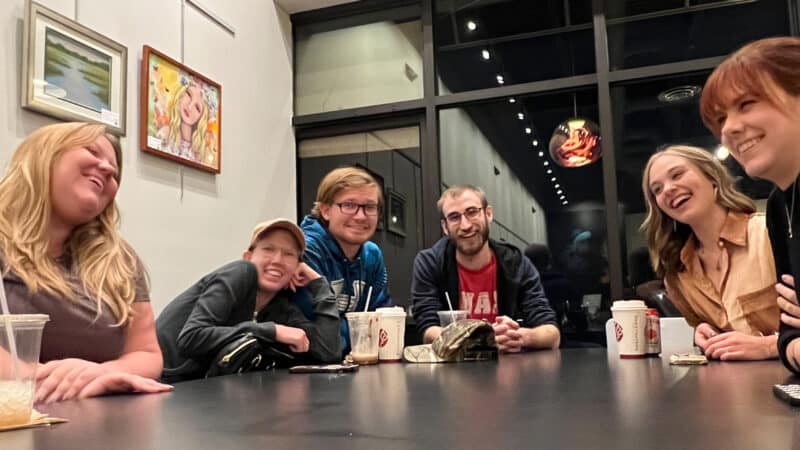 connect with others
Finding community as a young adult can be difficult while you are trying to figure out how to 'adult'. We want to provide you with a place to connect with other Young Adults (18-25 yrs old) like you. Meet 'your people', build your faith and have a great time doing it. Join us for one of our social group events or Bible studies. This group typically meets up twice a month.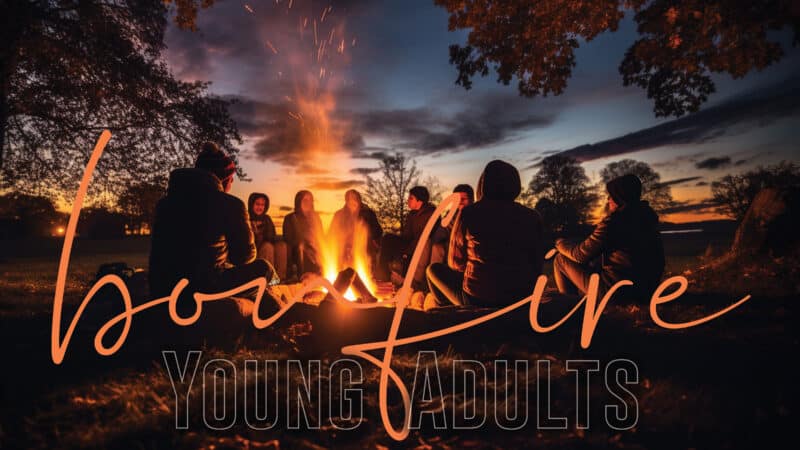 Young Adults Bonfire
Hey party people! Ditch your screens and grab your crew for a totally chill bonfire sesh on Saturday, October 7. We're talking epic stargazing, tasty treats, and good vibes all around. Meet us at a rustic outdoor oasis near 33 Mile & Van Dyke from 7-10p to hang and make new friends.
This isn't your grandma's bonfire—we're serving up hot cider, donuts, and other munchies to fuel the fun. Bring your own chair or blanket and let the night spark your adventure!
get connected
Have a question or want more info about our Young Adults group? Use the form to get in touch.