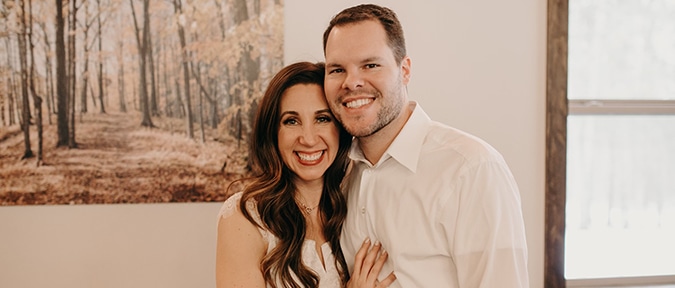 I'm not sure where you are on your journey of love, but I can tell you that love is out there and it's worth finding. Whether you are in a brand new relationship, looking for a new one, are married, or longing to find love again, here are a few pieces of my unfiltered story that I pray bring you encouragement wherever you may be. You'll even hear about the One true love that will never leave your side.  
I was raised with an understanding of God's unconditional love for me which deeply influenced my life for as long as I can remember. I wish I could say that always positively directed my decisions and trust in God's plan for my life, but that's not entirely true. The truth is, my story while filled with unwavering faith, also comes with difficult moments of doubt, fear, and a lack of belief in who God says that I am.  
When I was 22, my best friend passed away from a rare form of cancer after a very brave 2-plus year battle. She was a warrior and loved Jesus; and spoke of Him as the true love of her life. While her friendship inspired me to strengthen my relationship with Jesus, my longing to become a wife and mother in my early 20's felt worlds away. In my doubting, I pursued relationships that signs pointed could bring significant heartbreak and loss. And, they did.  
Falling in love with Jesus 
The times when my heart was breaking was also when I started to learn what it means to fall in love with Jesus: for Him to be the ONE desire of my heart. To not seek happiness from relationships or worldly things, but to experience joy from the greatest source of Love in the Provider Himself. For me, that looked a lot like choosing for Jesus to be enough, and spending quality one-on-one time with Him whether through prayer or various devotions (the Bible app has many to choose from for those on the go!). 
As I continued to yearn to meet my future spouse and life partner, I leaned into a purpose that God planted in my heart to love others boldly around the world and focus on what's most important in life, spending much of my free time fundraising for worthy causes.  
Heart of the home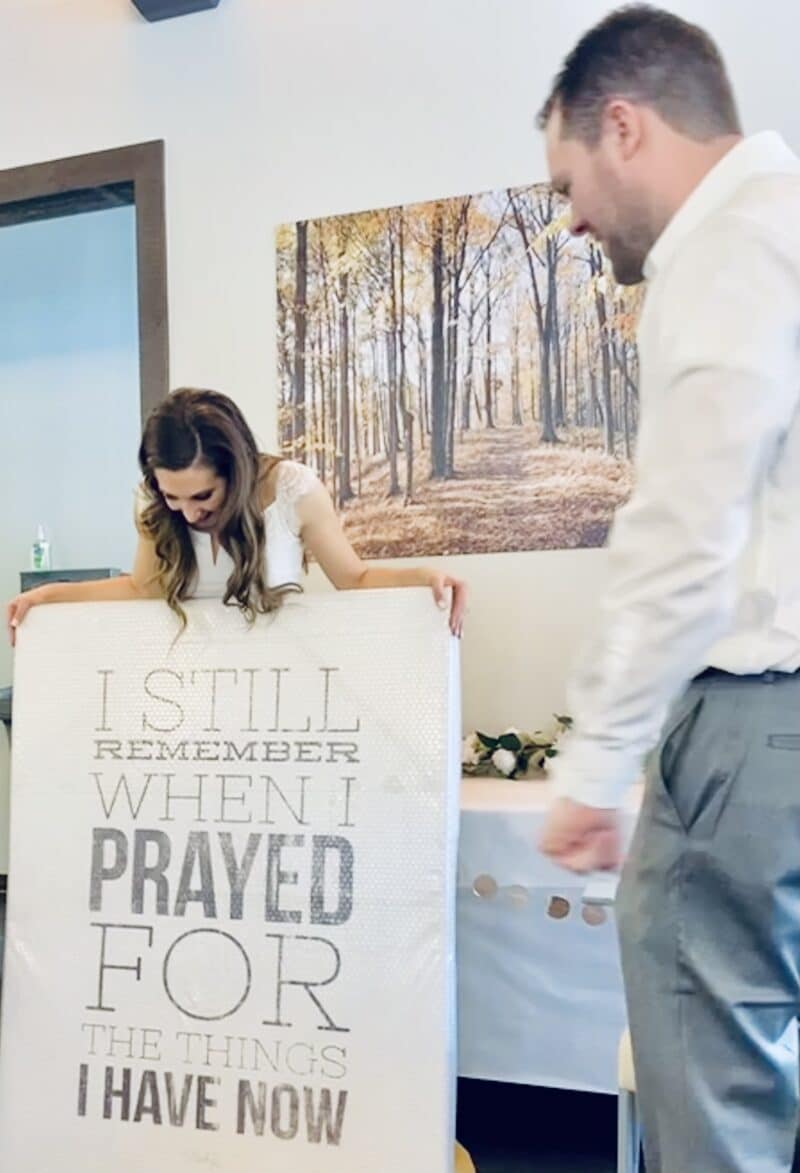 Fast forward to 2021, I remember when my soon-to-be husband sent me a message on Facebook to ask me out on our first date (long story on how we officially met….which was in person, 12 years prior). At the time, I was having an intense conversation with Jesus about being tired (beyond tired!) of waiting for someone to build a home & life with, how defeated I was becoming, and how it seemed impossible that I didn't have somebody in my life who could introduce me to a good Christian man who loves Jesus! Enter God's sense of humor…because "I" was actually that somebody, who knew that "someone", and now get to marry him at Shepherd's Gate Church on March 26, 2022!  
You see, God is good! And He is good at being God, even in the midst of our own doubt and uncertainty. I still remember when I prayed for the things I have now, and while I'm beyond grateful, the journey hasn't come without its rough patches (and I'm positive there will be more!). If any of this resonates with you, here are a few things I recommend to stay firm in your faith, grounded, and grateful on the journey.  
5 Ways to Bring True Love Into Your Life
1) Fix your focus on the good. No matter what you're facing, choose to be grateful for something every day. When those negative thoughts come in, attach a truth to it. Replace "I'm not good enough" with "God created me in His image."
2) Read God's Word each day (even if only a few verses) and get to know Jesus, especially if you don't have a relationship with him yet. Talk to Him like He is your friend and Father who loves you, because He's both, and He does. Here's one of my favorite Bible verses to get you started: Philippians 4:8 "Finally, brothers and sisters, whatever is true, whatever is noble, whatever is right, whatever is pure, whatever is lovely, whatever is admirable—if anything is excellent or praiseworthy—think about such things."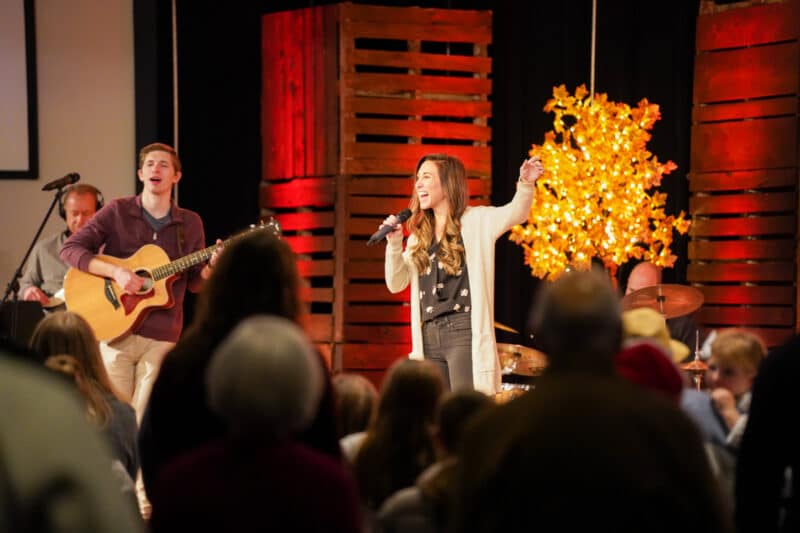 3) Fill your home and life with worship & praise. My music time was and continues to be, some of my deepest moments of heart healing with Jesus. Getting to be one of the worship leaders at SG has been a humbling opportunity to focus on God's goodness and strengthen my faith. Seek ways to create a lifestyle of worship, and give Him praise simply for who He is no matter if you are on the mountain top or in the valley.
4) Go out, and love people! Do purposeful things that help others who are going through difficult times. There's no greater perspective shift than when you help carry someone else's burdens. Want to start today? At Shepherd's Gate, we have many ways for you to give back and love others. Check out all the ways you can serve here.
5) Surround yourself with positive influences and habits. Know what fuels your vulnerabilities and stay away from those things. Be around people who build you up, remind you of how much God loves you, and believe in what He has in store for you. Through all my searching for love, one thing I finally found out was God was enough for me, and I believe He can be enough for you too! Now don't get me wrong, I still pursued finding my 'true love', but I need you to hear this. That even when I doubted myself & His plans, God had already gone before and was always working things out for my good, simply because He loves me. His timing may not line up with your own, but there can be joy in the process and the waiting. I'm so thankful I didn't settle along the way, and now have the opportunity to begin a marriage rooted in God's love, the truest Love of all, that is freely given and worth seeking.