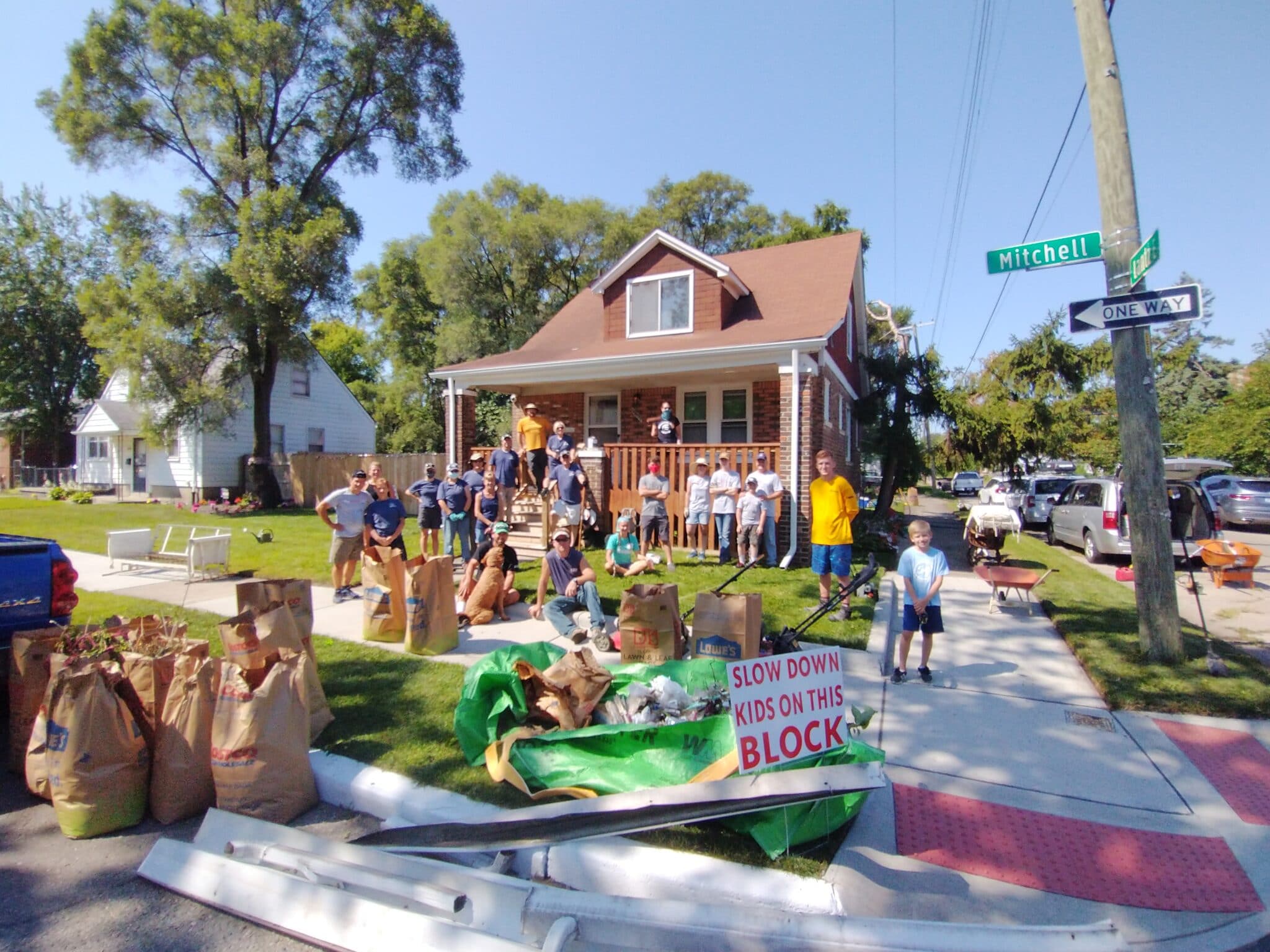 Step Out & Serve 2020 Recap
It's hard to believe it's almost been a month since our Step Out & Serve 2020 event at Shepherd's Gate Church. Our local outreach coordinator, Ron Kuczera, spent months leading up to August 22-23 planning sites and gathering volunteers.
We want to give a big thank you to every[one] who volunteered their time, energy and equipment to serve the Metro Detroit area. Over a span of two days, our volunteers spent time helping with:
Landscaping

Deck building

Neighborhood clean up

Packing lunches for homeless

Making mats out of plastic bags (plarn)

Repairing bicycles
The Michigan District even covered our Step Out event on their website. Check out the full article here.
Step Out & Serve by the Numbers
This year's Step Out & Serve event looked a little different with COVID-19 in the air, but God never fails to exceed out expectations.
During the weekend, we had 339 volunteers who spread out across Metro Detroit among 24 different sites.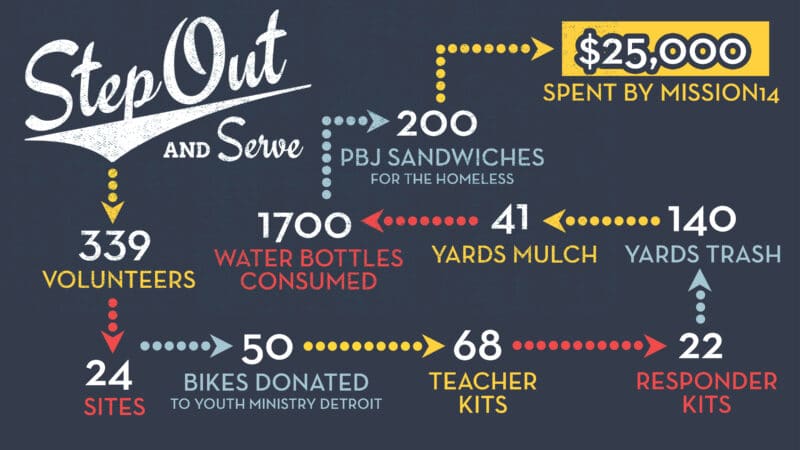 As a whole, our church members and volunteers:
Donated 50 bikes & repaired them for youth in Detroit
Created 68 teacher kits distributed to local teachers
Provided 22 kits given to local first responders
Cleaned up at least 140 yards of trash
Distributed about 41 yards of mulch
Drank at least 1,7000 water bottles (it was a hot weekend!)
Made 200 sandwich lunches for homeless
As a church, we are honored to have spend $24,000 to our local community from Mission 14, our fund designated for outreach. If you volunteered this year at Step Out & Serve, or even if you did not, we ask that you continue to serve your community and influence every[where] you go.
For more information on how you can serve, contact our local coordinator, Ron, at [email protected].