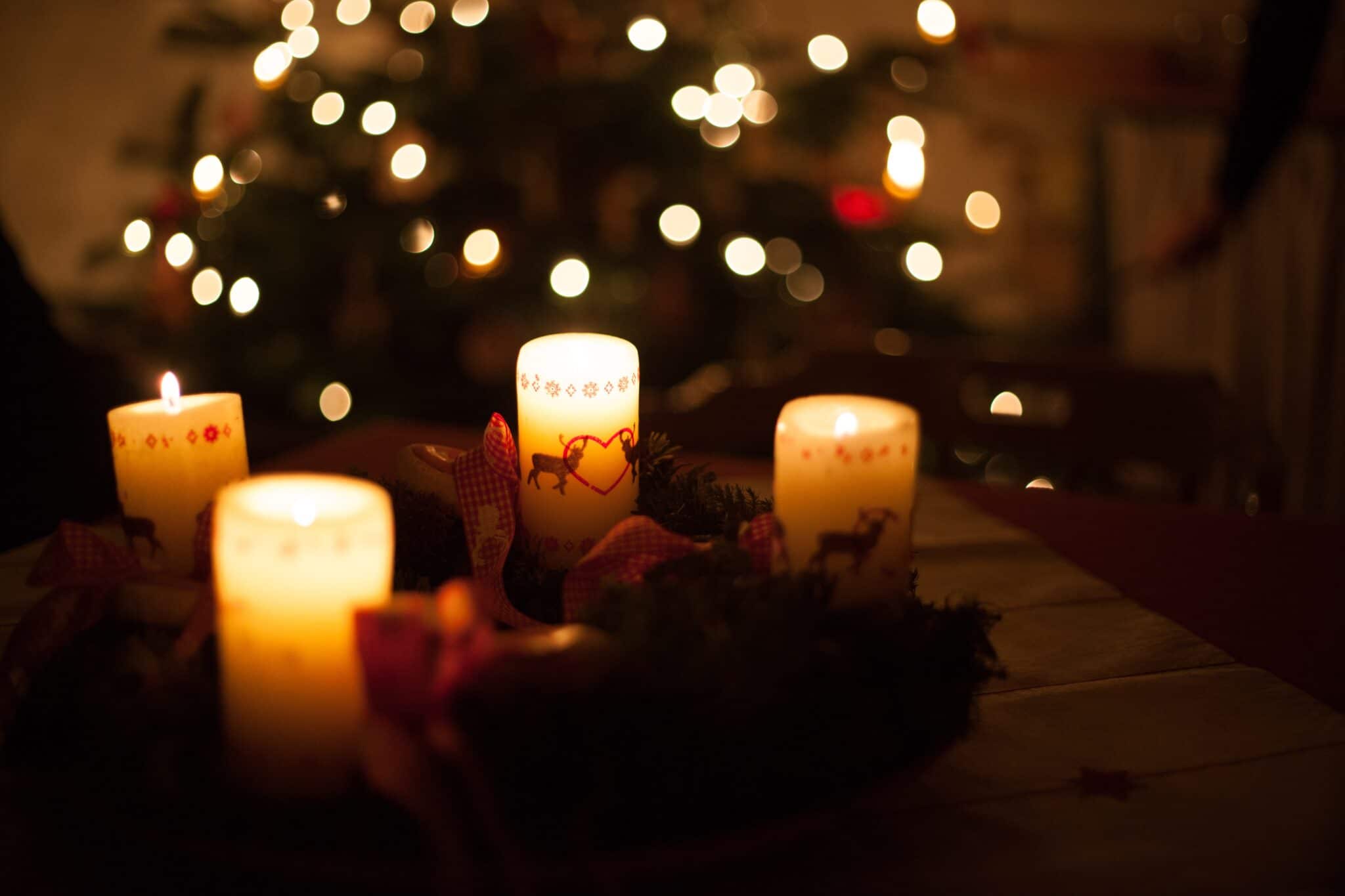 At this time of year, you may hear a word you're unfamiliar with: Advent. But, what is Advent and how does it relate to this time of year? 
What is Advent? The word "advent" is from the Latin word "coming." The three weeks prior to Christmas is called the season of Advent in the church year. 
When is Advent? For 2020, Advent officially started on Sunday, November 29. It begins three weeks prior to Christmas each year.
Advent begins the church year in which we anticipate the birth of Jesus Christ on earth. After Advent comes Christmas, the celebration of Jesus' birth. Advent focuses on Jesus' earthly "coming," or birth.
The coming of Jesus can be viewed  in our lives in three ways:  past, present, and future. 
What is Advent: The Past
In the past, as we read in the Bible, Jesus came to us in human skin at His birth in Bethlehem. Jesus' entire focus during His earthly life was the salvation of all people. Jesus came to "seek that which was lost." Jesus was referring to you, me, and all people, because none of us is perfect.
We were all lost in sin with no hope of a life with God in eternity. The only way to accomplish our salvation was for Jesus to come into the world and pay the price for our sin for us. This He accomplished through His death on a cross. 
The Bible states it this way: "For in Him all the fullness of God was pleased to dwell, and through Him to reconcile to himself all things, whether on earth or in heaven, making peace by the blood of his cross." (Colossians 1:19-20) 
What is Advent: The Present
Jesus' presence did not end when He went back to heaven. He continues to come to us today. Jesus stated: "I am with you until the end of the age." Jesus not only came into the world, but he personally comes to each individual. Jesus calls us to faith through the Good News, which is new life through faith in Jesus. 
Jesus comes to us in our daily lives by sending us the Holy Spirit to comfort us, guide us, and strengthen us in the faith. He comes to us today through ordinary people to help us along. They may look like parents, family, doctors, butchers, and bakers, but behind them is Jesus helping in our daily lives through the work of the Holy Spirit.
What is Advent: the Future
Jesus will come to us again in human form in the future. At Christmas we celebrate His first coming, but in the future there will be a second coming of Jesus. On that day, the return of Christ, all that is wrong with the world will end. 
When will Jesus come again? We are not sure. The Bible doesn't give a specific time or date. Until Jesus comes back, we await His coming by studying the Bible and teaching others about Jesus.
This is our living hope.
 "And I heard a loud voice from the throne saying, 'Behold, the dwelling place of God is with man. He will dwell with them, and they will be His people, and God himself will be with them as their God. He will wipe away every tear from their eyes, and death shall be no more, neither shall there be mourning, nor crying, nor pain anymore, for the former things have passed away.'" (Revelation 21:3-4)