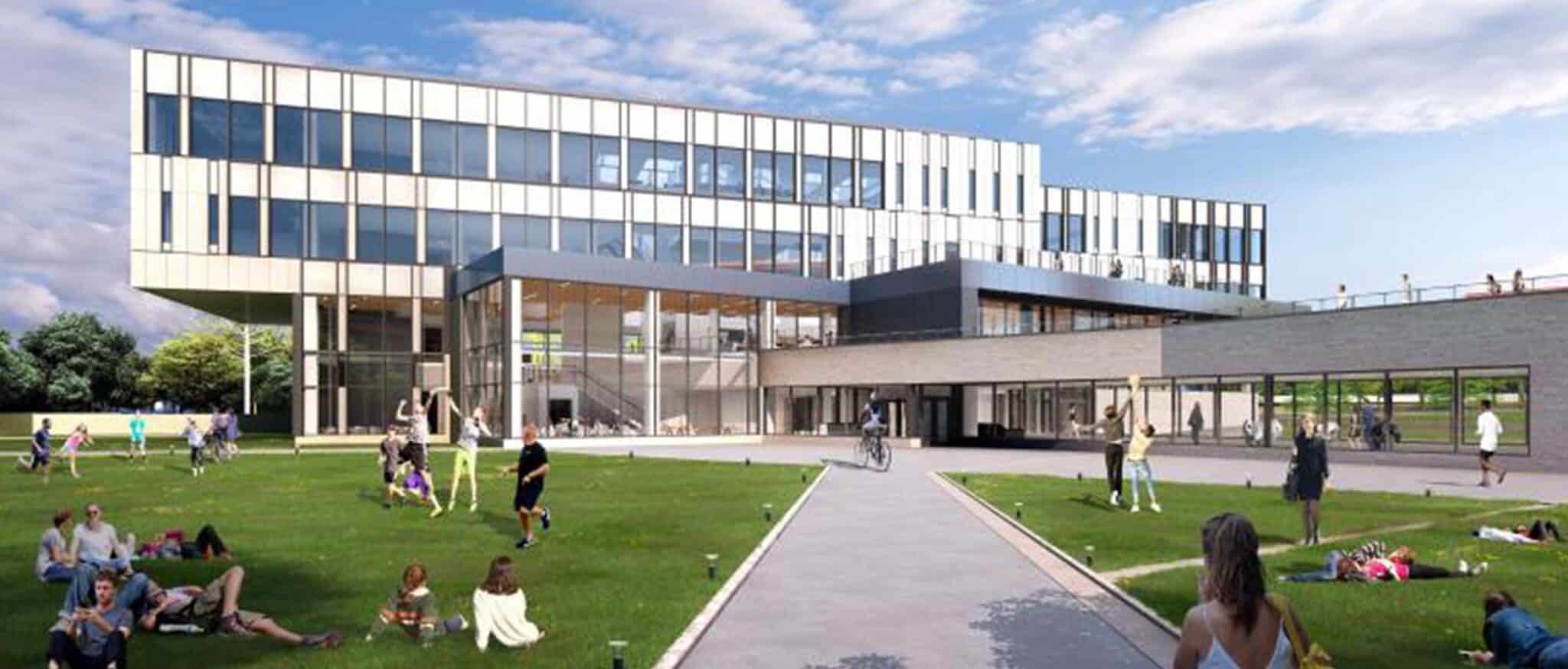 The day was here before I knew it. As the clock blinked 7 am, and the sun peeked through my window, I heard my son's footsteps in the hallway— he was leaving for college. I laid my head back on my pillow long enough for me to think back to the little footsteps I used to hear in the morning as my son would run into my bedroom and wake me up. And as I laid there, I hoped I could just hold on to that moment, and to him, for just a couple minutes longer.
Last month, my son Evan started college. As I began to prepare him, and mostly me (lol), for his departure, I started to think about how I could help other parents, like you, with tips on how to send your child off to college. I looked online and found many articles that spoke about packing, toiletries, dealing with loneliness, and making friends. The Google search was an endless sea of how-to's, but I noticed that few articles popped up on how to prepare your child for college AND stay connected to Jesus.
As you soak those last days in, take a look at these tips
that really helped our family prepare.
5 tips for sending your child off to college
Spend quality time with them


We made it a point to schedule a couple of days each week with Evan to purposefully connect. Family dinners, Euchre tournaments, and of course sitting outside and chatting by the fire were some of the highlights. Make sure to do all the fun things that you and your child enjoy before they leave your nest. Whether it's grabbing late night tacos or binge-watching funny movies, you won't regret making those lasting memories.

 

Research Christian groups or churches near their school


There are probably a number of churches around your child's college, but finding one where they will get connected is tricky. Our family is accustomed to attending a contemporary Christian church. In the area my son is attending school, we didn't find one that fit the mold. So, he comes home occasionally, and we attend Shepherd's Gate together. Most universities have Christian groups your child can join. Take some time to find out the details and then your child can check them out.

 

Make a plan to ease worries


Packing lists, zoom calls, and emails all add up to a lot of stress when preparing for college. That's when planning comes in. Make a list of all the things you need to purchase for your child's college dorm and mark them off as they are purchased. I also talked to Evan about his first semester classes and made sure we had supplies he needed.

 

Make a list of Bible verses you can text to your child when they need encouragement.

Here are some of my favorites that I'm holding in my repertoire:

Peace:

I have said these things to you, that in me you may have peace. In the world you will have tribulation. But take heart; I have overcome the world." John 16:33

Strength:

B

ut they who wait for the 

Lord

 shall renew their strength; they shall mount up with wings like eagles; they shall run and not be weary; they shall walk and not faint. Isaiah 40:31

 

Loneliness:

Have I not commanded you? Be strong and courageous. Do not be frightened, and do not be dismayed, for the 

Lord

 your God is with you wherever you go." Joshua 1:9

Anxiety:

Do not be anxious about anything, but in everything by prayer and supplication with thanksgiving let your requests be made known to God. And the peace of God, which surpasses all understanding, will guard your hearts and your minds in Christ Jesus. Philippians 4:6-7

Worry:

 

Even though I walk through the valley of the shadow of death, I will fear no evil, for you are with me; your rod and your staff, they comfort me. Psalm 23:4

 

Relax and remember God's Got This


I know this seems cliché, but honestly at the end of the day, you can prepare, buy all the things, talk for hours with your child about what to do, what not to do, and in the end, God's got all of it in His hands. When our children are born, God gives us the honor of raising them, but we are all ultimately God's children. He wants the best for us and He gave you your son or daughter and the ability to guide them, teach them, and prepare them for this very moment.

One of my favorite verses is: "Train up a child in the way he should go; even when he is old he will not depart from it."

Proverbs 22:6

. When you feel sad or lonely in the days ahead, and take it from me, you will, keep this verse close to your heart. The hurt will lessen each day and as you both start this 'new life' remember this: You will miss your child, but they are secretly missing you too.