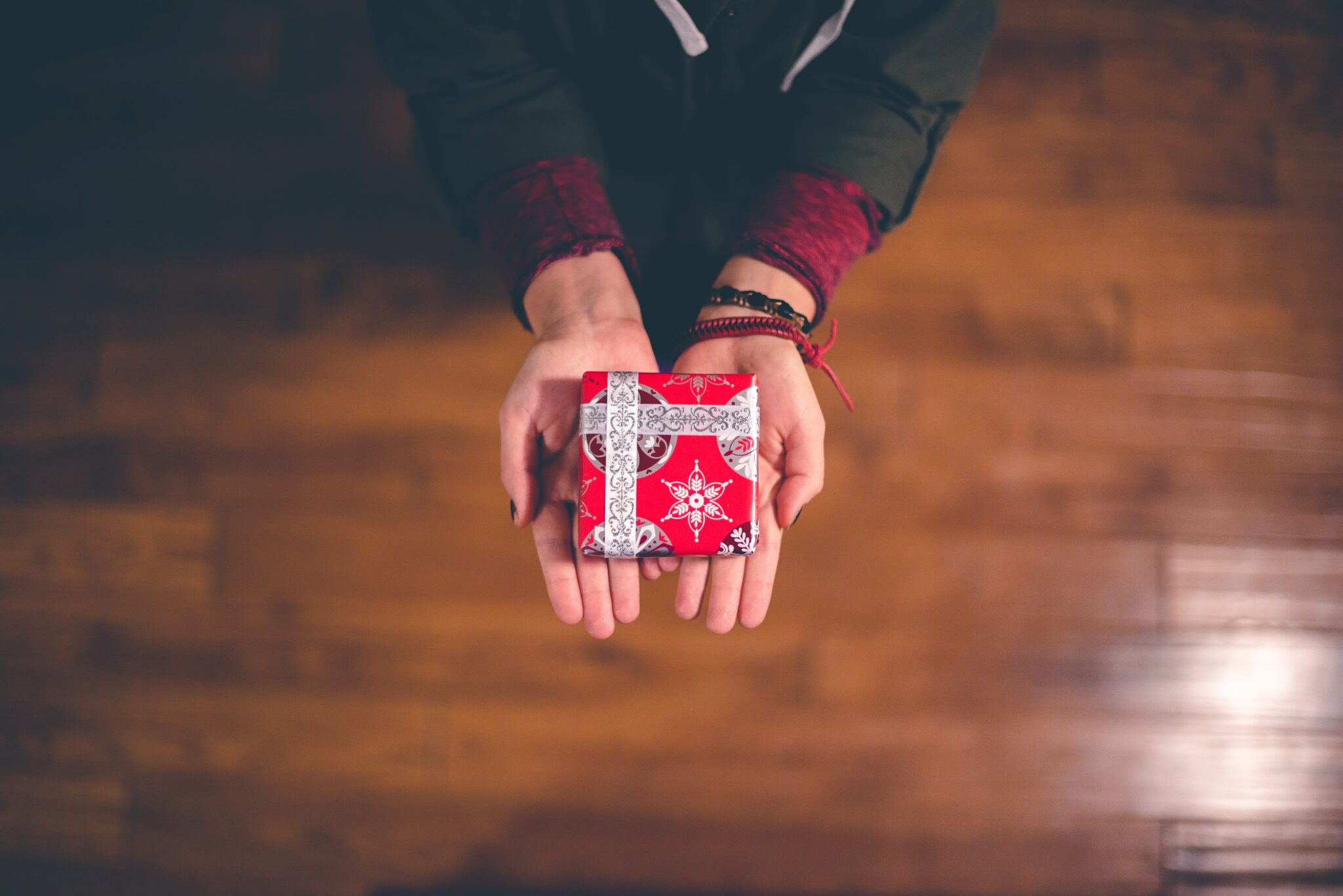 It's the season of giving, but this Christmas is different from any other. We've all had to adjust to new means of communication and serving others. And. If you're looking for ways to give back this season, here are some safe and simple options for you and your family to give back during the holidays — COVID Style.
Send Christmas Cards

Consider sending homemade (or store bought) Christmas cards to your friends and family members, especially those who have been quarantined in their homes. If you have a relative in a senior living facility, consider sending a bundle of cards to the facility to be handed out. 
Perhaps you know a person or family struggling emotionally, physically or spiritually. A small care package or gift can help someone feel loved and cared for.
give back by Providing Food
During this time of quarantine, many people, especially those at risk, are staying home as much as possible. Sometimes, this makes it difficult to make trips to the store.
Offer to grocery shop for someone who is at risk for COVID. Or, volunteer your time for a family who is swamped with working from home and homeschooling.
You may even want to offer a home-cooked meal for someone who is staying home alone or is having trouble making or getting quality meals. Consider porch drop-offs and window visits.
Thank Essential Workers
Our medical professionals, service workers, and other essential workers, are working around the clock to ensure we are safe, fed and cared for. Thank your local service persons, grocery store clerks or hospital workers by sending cards or treats. Let's not forget those who are going to work every day to serve us.
Donate Blood during the holidays
Donated blood is a lifesaving resource for so many. Especially now, blood is needed, especially during this time of COVID-19. If you are interested in donating blood, visit the American Red Cross website for more details on donating blood during COVID-19 and finding a donation site near you.
Donate to a Local Charity
If you're busy managing homeschoolers and work but have a few dollars to spare, consider donating to a local charity or soup kitchen caring for those in your area. 
Giving back to local organizations instead of a third-party site allows them to use 100% of the donation. For a list of local organizations we partner with, visit the Shepherd's Gate local missions page.
More Ways to Give Back During the Holiday Season
We're living in unprecedented times, Many families find themselves in need for the first time or in new ways. If you or someone you love needs assistance, reach out to our team at Shepherd's Gate. 
If you are still trying to find the best way to give back this holiday season during COVID-19, feel free to reach out to our local outreach coordinator, Ron, at [email protected] to get connected to individuals or organizations who may need help this holiday season. 
Do you have more creative methods of how to give back this holiday season? Share your ideas with us at [email protected].