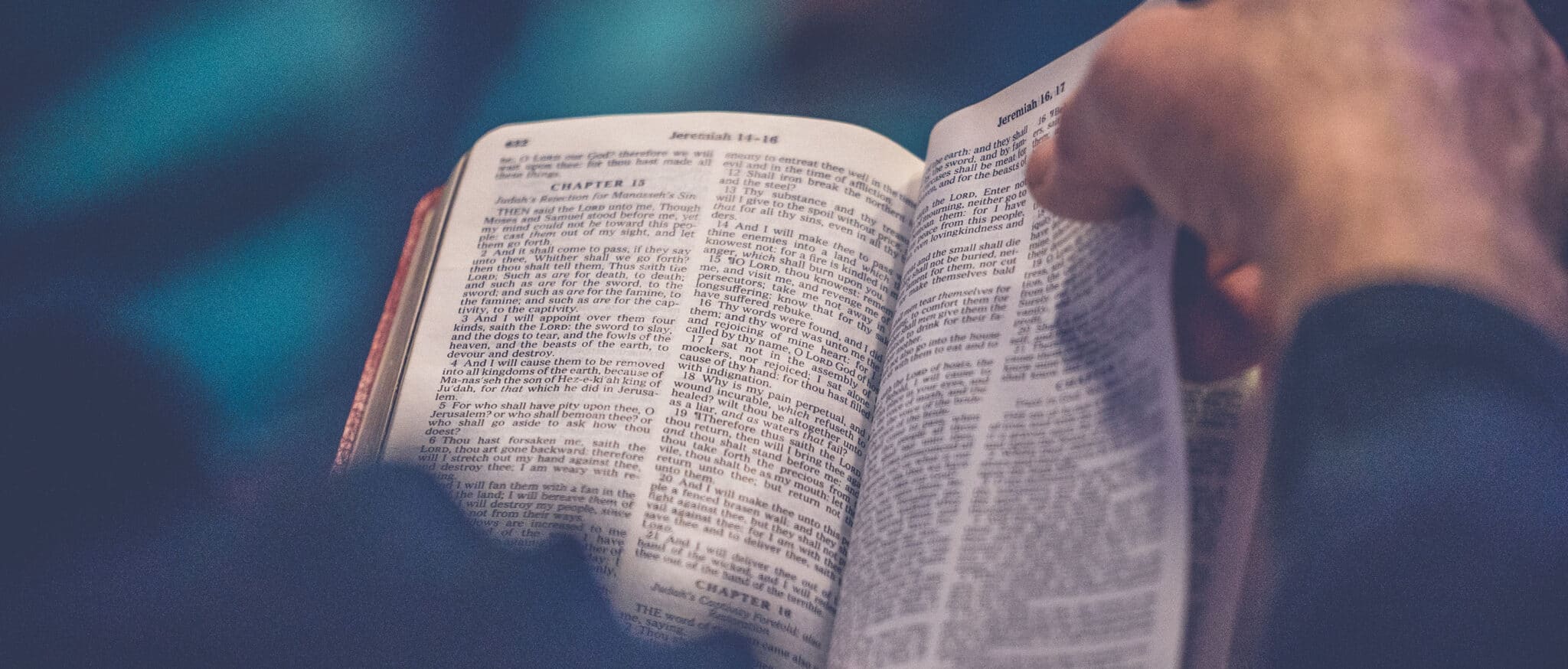 The Bible is at the foundation of the Christian faith, but it can also feel daunting to read. If you are learning or relearning how to read the Bible, do not feel overwhelmed. Focus on reading one section of the book at a time. This way, it will feel a little easier to read and digest.
Before you set out to read the Bible, it may be best to determine what the Bible is first. Here is a quick overview of the Bible:
The Bible is a compilation of books written by more than 40 different authors 

It was written between approximately 450 BC to 95 AD.

Two main parts make up the Bible: the Old Testament (before Christ) and New Testament (after the birth of Christ).
How to read the Bible for Beginners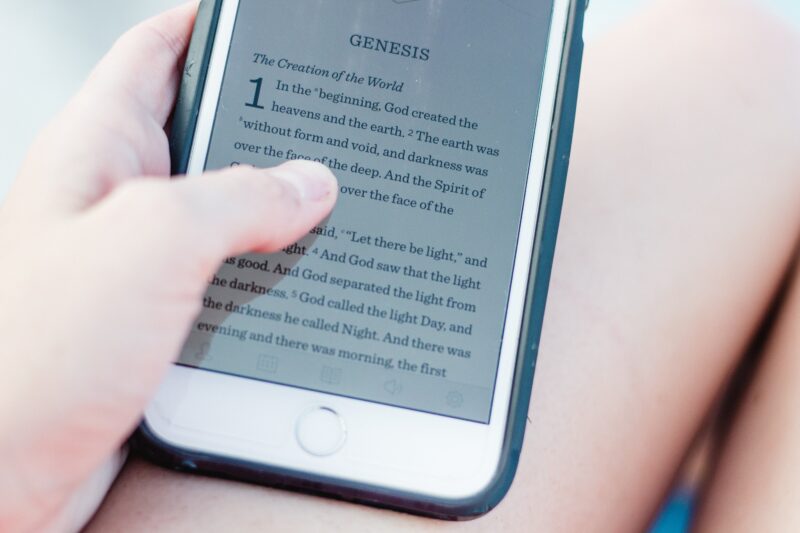 When you set out to begin reading the Bible, first determine your goal or purpose. Why are you starting to read the Bible, such as:
Learning more about Jesus

Growing closer to God

Defining what is God's will

Historical knowledge
Once you've determined your intentions for reading, determine what book(s) best assist with your goal. For example, if you want to learn more about Jesus, start by reading the Gospels (Matthew, Mark, Luke, John). If you want to learn more about historical events in the Bible, consider the Old Testament (Genesis, Exodus, etc.).
Maybe you do not have a specific goal in mind when you decide to read the Bible. In this case, it may be helpful to choose a reading plan. There are different reading plans to choose from, such as:
Chronological reading plan

Bible in one year plan

New Testament in a year

Proverbs monthly reading plan
The internet is a great resource for finding the best reading plan to suit your needs and interests. Some common places to find Bible reading plans include:
YouVersion Bible App (also available through the

SG App

)

Crossway.org

Lifeway.com
How to Read the Bible in a Year
With the new year comes new goals. If one of your goals is to read the Bible in a year, here are some plans to consider:
Note that the books of the Bible are not in chronological order. While you may choose to read the Bible front to back, keep in mind the order of events may jump around on a historical timeline.
Are you dedicated to a year-round Bible reading plan? Check out these tips to help you stay on track as you read the Bible in a year:
Determine a specific area in your home for where you will read your Bible every day.

Read your Bible at the same time every day, making it part of your routine.

Keep a journal and some pens nearby to jot down notes or thoughts during your reading.

Gather two or more people who dedicate a year Bible reading plan with you.
What to expect when beginning to read the Bible
The Bible tells the story of God's love for people on earth while including hundreds of stories of different people and places on earth. The Bible is also made up of historical facts, poetry and wise sayings. 
Here's a summary of the layout of the Bible so you know what to expect when reading the Bible for the first time:
The Pentateuch

: Genesis, Exodus, Leviticus, Numbers, and Deuteronomy. This includes stories of the beginning of creation, sin and Abraham leading the nation of Israel.

History of Israel:

Joshua through Esther include inspiring and challenging stories of the people of God and God's actions and forgiveness for His people.

Poetry:

Job through the Song of Solomon are poetic books filled with wisdom for how to live.

Prophesies:

Isaiah through Malachi include prophecies of nations and of Jesus coming to offer eternal life.

Life of Jesus:

Matthew through John tells the story of Jesus and His life on earth.

Letters from Paul:

the Apostle Paul wrote letters to various churches helping to teach them about Jesus and how to live a righteous life.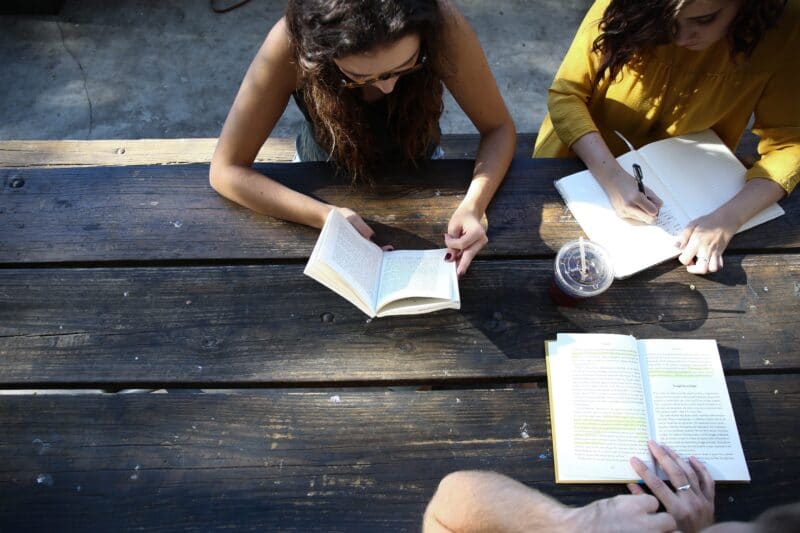 If you're new to reading the Bible, consider reading these books first. Read a chapter each day along with one or two chapters from Psalms, a poetic book.
Luke

Acts

Genesis

Exodus

John

Proverbs

Deuteronomy

Romans
Tips When Reading the Bible
When you're learning how to read the Bible, or reading the Bible for the first time, it's easy to feel intimidated. While on this journey, reading the Bible can prove not only instrumental for your faith, but also for your life as you gain wisdom and insight on how to live.
When you come across difficult passages in scripture, seek understanding through prayer. We also advise having at least one person in your life who can help guide your study, whether that's a close friend, a pastor or teacher. Bible study groups are also a great way to have conversations about your reading while also having some guidance.
Nevertheless, it's the Holy Spirit who gives us the true understanding and wisdom from the Bible. Remember to journal your thoughts and questions so when you look back in years to come. You will then realize how much you have learned and how you see God's Word alive for you, changing you to be more like Christ.  
If you need a Bible, contact Shepherd's Gate Church for a free copy. Or, you can download a Bible app or find your preferred Bible at your local bookstore or online.