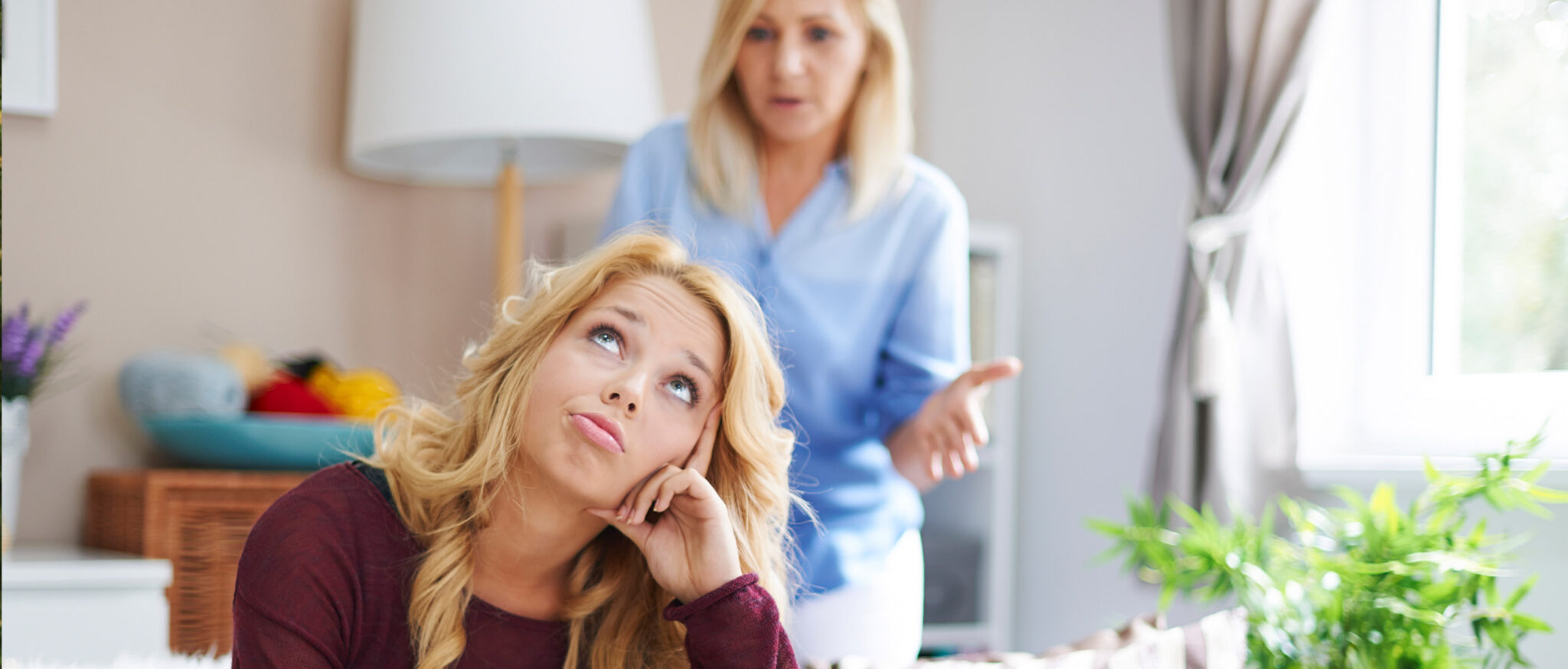 Teens can be difficult to talk to, and it can be challenging figuring out how to talk about God with your teen. Sometimes pulling information from a teenager is like excavating for gold only to find silver, but retrieving a nugget of some information is better than none, right? But what about when it comes to discussing a sometimes touchy topic like faith with your teens? Shepherd's Gate Student Director, Ben Marsh, answers some questions and provides some insights on how to talk to your teen about faith.
How can I begin a discussion about God with my teen?
Ben: Before starting a conversation, I think there are two important things that need to take place. 
Engaging in prayer and asking God for guidance and direction in your conversation with your student.

Make sure that you have a guiding purpose and target for why you are jumping into a discussion about God with your student. This will help guide you when things are unclear or possibly become difficult. For example, I don't believe that a goal for discussions with students should simply be so that they know more. Of course we want them to know more about God, but that's not the end goal. (I imagine you'd much rather have your student grow in their faith so that when they are an adult that continues in their desire to learn more about God.) this sentence is unclear to me. 
When is the best time to talk to my teen about faith?
Ben: The best time to talk to your teen about faith would be after you've fed yours. Make sure that you are spending time in God's word or a devotion before you start asking them to do so. They will be much quicker to follow what your model is rather than what you tell them to do. 
Look for moments in their life, good or bad, that are open doors to conversation. It could be what's taking place at school, at extracurriculars, at church or at student ministry. Then share about what's happening in these different areas of your life. You might see the opportunity to take the context of their life and add in the content of scripture. Personally, I've always found that car rides are some of the safest times for these conversations. You don't have to give direct eye contact and they're probably not willing to roll out of a moving car.
What if I don't know the answer to my teen's question?
Ben: This is the perfect opportunity to show your student that it's OK not to have all the answers while at the same time using resources at your disposal to seek them out. Think about it: if you didn't know something about how to fix your wireless router or change the oil in your car you wouldn't be embarrassed. Rather, you would simply go to someone who has the answers. In the same way, when you have a question that is beyond your capacity, it is a good thing to reach out to those that you believe have the answers and find them online.
How do I talk about God without judgement to my teen?
Ben: it's important to set up safety around the conversation so that students don't feel like their opinion is wrong or that you're judging them because of it. When they respond with something that differs from what you believe be sure to ask more questions and dig down into why they believe that. 
How much of my own opinions or experiences should I share?
Ben: I know that this can be a difficult area for parents. We've all made mistakes and there's fear that when we share  our mistakes that we may lose respect from our children. I believe discernment has to be used to determine what and when you share with your students. I'd like to encourage you towards vulnerability though because through it students will see not only your humility but also that the grace of God is at work in your life too. 
What are some scriptures I can use to tell someone about Jesus?
Ben: Romans 3:23: For all have sinned and fall short of the glory of God. 
We can all relate to the fact that we have not measured up to our own standard let alone God's standard. Once we begin to recognize how far we truly are from God we get to be reminded of the grace that he freely gives us.
Ephesians 2:8-10 says:
For it is by grace you have been saved, through faith—and this is not from yourselves, it is the gift of God— not by works, so that no one can boast. For we are God's handiwork, created in Christ Jesus to do good works, which God prepared in advance for us to do.
Here we see that it is God who has done the work of saving us. Now as his children we have the privilege of a fill in what he has set forth for us to do.
Teen Groups 
Is your teen interested in engaging with other like-minded teens? Check out the SG Students program. Student Nights are hosted on Wednesday evenings, and small groups are hosted throughout the week.