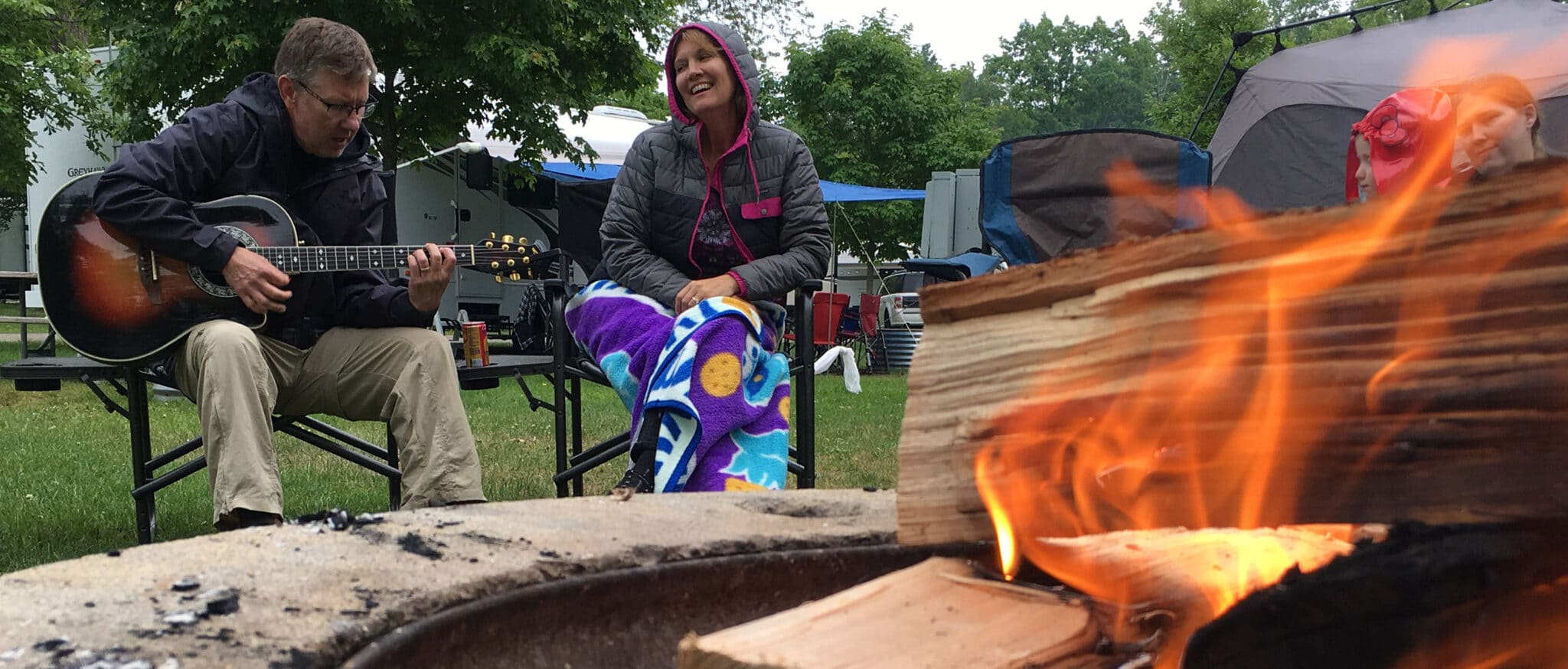 "Camping? Are you Serious?"
That was one of the responses I received from my then 10-year-old when I decided to buy a camper.  A full-blown travel trailer! You see, we had a bit of a cold and rainy experience the first time I took her camping.  Tent camping.  I had grown up as a tent camper. You know, the whole Girl Scout thing.  Carrying your tent on your back.  Digging a hole for your bathroom.  Lighting a fire with two sticks and a flint.  Ok – maybe not THAT rustic, but you get the point. 
So, I just assumed that my tough little 10-year-old was ready for the big leagues.  She'd been begging me to camp for years.  So, I would teach her all she needed to know.  She'd have a blast.  Get dirty, Find a few rolly pollies.  Make some new friends.  It would be perfect.  Right? Not quite.  That first weekend was less than perfect. 
But, I was determined to not give up.  So, within 2 weeks of the camping trip to end all camping trips, we had bought the cutest little RPod 20-foot travel trailer and were ready to go.  This thing had a bathroom AND air-conditioning.  We were golden.  And … I was right.  Emma loved to camp in the RPod (we called it the Harry Podder).  She didn't love it because she could go get dirty and find some new bugs.  It was the friendships that she was after.  And, so was I.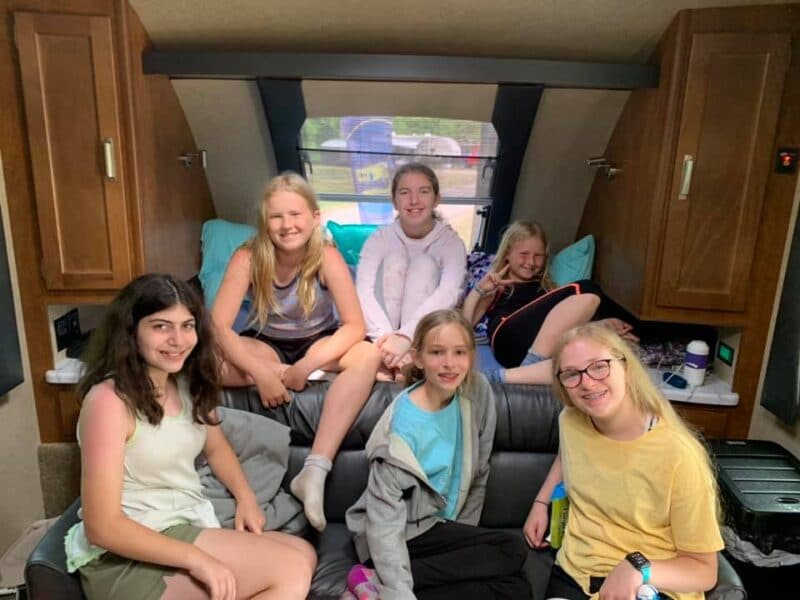 camping group at sg 
We do most of our camping with our Shepherd's Gate Camping Group.  We re-started the club in 2018 and since then have had countless adventures! Sometimes we camp with a couple of families and sometimes we camp with over 20 families. Our camping trip this month was at Lakeport State Park on Lake Huron and we had almost 80 people camping together! Every time I am amazed at how God works through the simplest of things to turn our lives back to Him. 
For me, camping is more than just being outside and hanging out by the campfire.  It's so much more than that.  It's about fellowship.  That's just a fancy word for hanging out with friends and building relationships.  I see God at work in many moments—late at night, talking about life and family and struggles and ambitions with dear friends; when Emma takes off on her bike with a group of other kids to the camp store to see what exciting treats they can get or when they play capture the flag at night or break out the ukulele and sing worship songs – voluntarily!  I also see God at work with new families joining the Camping Group, meeting new friends and forming lasting relationships. 
This simple, wonderful, camping thing is just that – meeting others, sharing life together.  God never meant for us to be alone.  From the very beginning of the earth God did not want us to be alone.  When we are alone, we are isolated from the love and support we get from others and become susceptible to Satan's lies and deceit.   
Camping may not be your thing but it sure is ours.  It's one of my favorite ways to connect with other families struggling with the same stuff we do.  I feel safe and refreshed physically and my soul is refreshed after a camping trip with the Camping Group. 
So, what's your thing? Camping, biking, golfing, boating? There are so many ways to connect with others and build relationships in our Social Groups at Shepherd's Gate.  It's time for us to get outside and enjoy life again. Hope to see you out there soon!