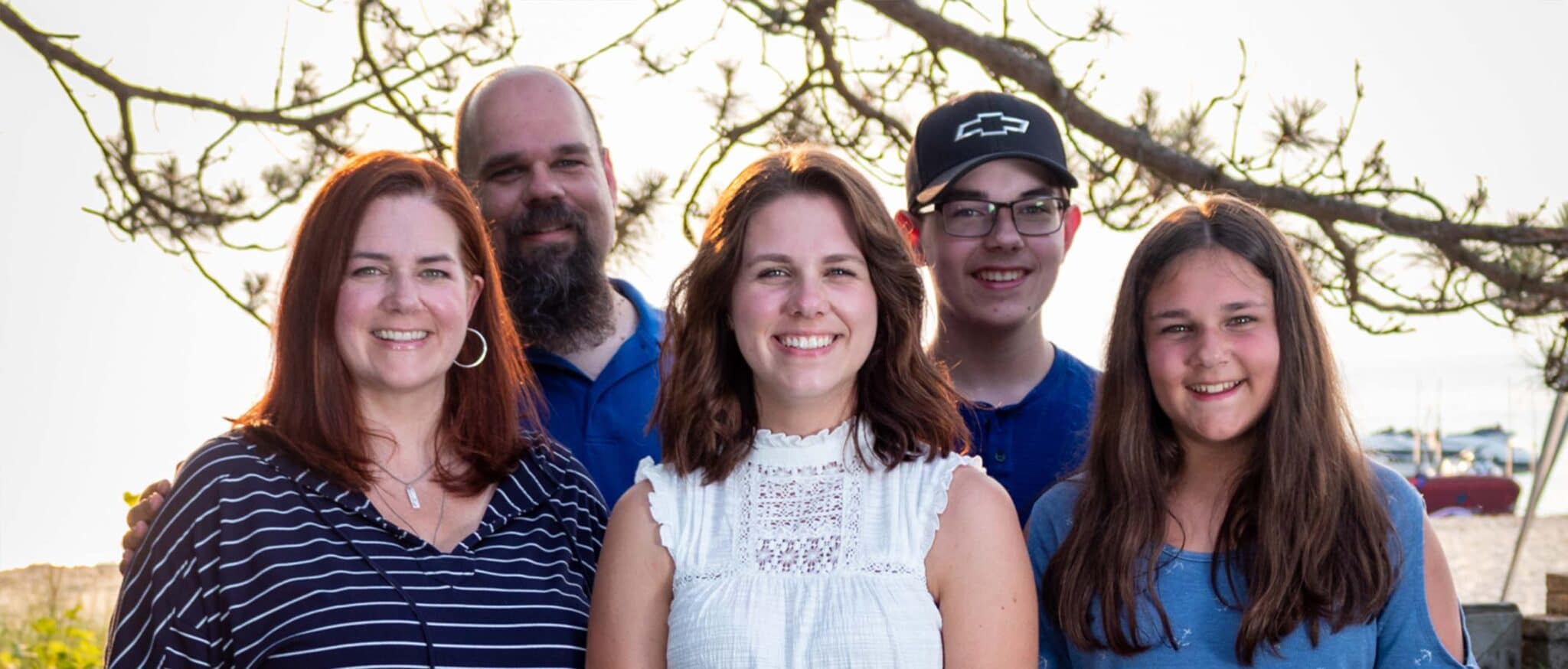 Let's face it moms, life as a mom is challenging, refining and also very humbling. Never have I experienced frustration, fear, and exhaustion, more than in my role as a mother. It has pushed me to the brink, made me want to scream, and pull out my hair. I have cried in the bathroom behind a locked door and stepped onto the porch to breathe deeply (either before or after losing my cool in front of the kids). I had never called out more to Jesus, up to that point in my life, than in my early days of motherhood.
From Littles to Teens
As my children grew, the weight of my role as a mom grew too. I began to feel the burden of the responsibility of educating them, guiding their character, and teaching them about the world, and especially, Jesus. The shaping and caring of three eternal souls was a heavy task to process.
Teaching reading, writing, and arithmetic was tough to juggle (I am a homeschool mom). With all the responsibilities of wife, homemaker, and part-time employee outside the home, I second-guessed myself regularly. My friends who sent their kids to school were feeling the same.
This was the beginning of my refining by fire. God allows trials in our lives to purify the junk out of our character, to test our faith and trust in Him.

1 Peter 1:6-7

Teaching a hormonal preteen math will test anyone. Learning to transition from mom to teacher and back again took lots of practice and tears. It was painful and very hard on my pride when I realized how closely these little eyes followed my every move. I became increasingly aware of my own sinful nature. I learned to apologize to my children. A lot. I mean a lot. Ouch. Jesus help me.
Jesus for the win
As the years have flown by, much too quickly, I have relied heavily upon the strong shoulders of my very patient husband.  We have tripped and fumbled our way, thus far, and sometimes we make a few good decisions that bear fruit. But I can tell you honestly that it is only through the power and grace of Christ that we have made it this far in our journey. I have given up on myself way too many times to count. I have told God that I couldn't continue with the schedule, the stress, and the attitudes (of myself and my kids). Cue the Holy Spirit and God's Word to remind me that I am not meant to go on in my own power, of my own will. I was created to have a relationship with Him. He is a good, good Father whose broad shoulders can take the weight of my whining, complaining, and unbelief. I am reminded of the infinite wisdom that is available only through Him, if I am willing to ask for it.
>>Here's a guide I'd like to share with you that'll help you in your journey with your kids.
4 ways to raise a spiritual child
Motherhood. It is challenging, refining, and humbling.  Yet, I would never trade those difficult moments away, for then I would also lose all the joy and blessings from this crazy life: the friendships I have built with my children, the lightbulb moments in their education, the laugh until you cry moments, and the deep conversations that usually happen too late at night. I am grateful for all of it, and I am all the better for it. I can't imagine my life any other way. Thank you Jesus for making me a mom, and of course, for my morning tea.