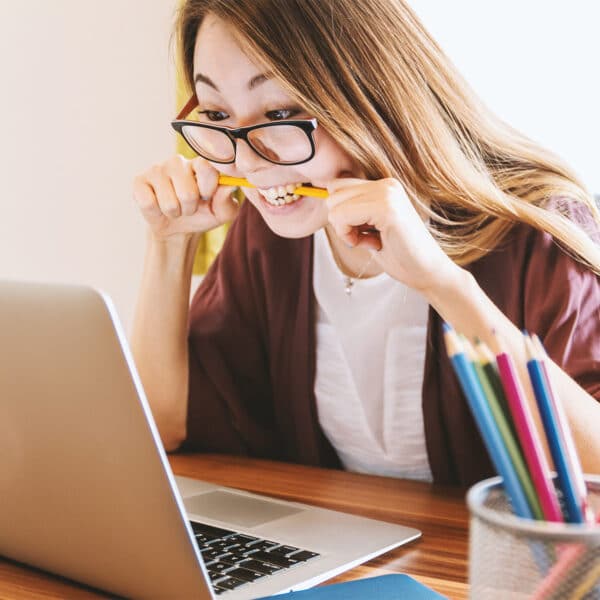 You're dealing with a lot.
We're here to help.
Life can throw a lot at you and increase your levels of stress, worry, and anxiety. Whether you have a strained relationship, stress at work, health issues, are worried about your future, or dealing with a loss, we are here to walk alongside you and provide you with ways to cope.
How do you get through these days of craze? With the power of God's Word. Whether you know a lot about Jesus or are just getting to know Him, we have resources to help you unpack how you are feeling, work through your emotions, and help you live a life filled with hope.
DIVORCE/GRIEF
Are you experiencing loss? We are here to help. Whether your life's been turned upside-down through divorce, a loved ones death, or a past hurt, you don't have to weather the storm alone. Our totally free CARE program is designed for kids, teens, and adults who are experiencing difficult circumstances to learn how to heal. God gives us the comfort we need during times of loss. (Matthew 5:4) Let us help you learn how to navigate the loss you're facing and live an abundant life in God.
Explore Care Program
MENTAL HEALTH
If you're battling depression, anxiety, or another mental health issue, we don't want you to feel alone. Our pastors and counselors are here for you. In addition to seeking help, having a relationship with God can offer a great sense of relief. Jesus promises to take on our pain and suffering and that he'll give us peace in return. (John 14:27) If you're struggling with your mental health, we have a variety of resources available to you.
Find Healing
pastoral Care
Having surgery, hospitalized or homebound? God calls us to share His love with every[one] we meet and wants you to know He will never leave your side. (Deuteronomy 31:6). Our trained Pastoral Visitation Team provides pastoral care for those who are having surgery, are hospitalized, or homebound.
Get More Info
prayer
Are you in need of prayer over a certain aspect of your life? Prayer is a wonderful way to talk to God and build a relationship with Him. Jesus tells us to ask and it will be given (Matthew 7:7). Even if you don't know how to pray, the Holy Spirit will communicate to God our deepest desires and needs (Romans 8:26). If you're struggling with your faith and feel alone in the world, we want to pray for you. Requesting prayer can be a powerful way to see your circumstances change in your life.
Pray for Me
groups
God wants our lives to be filled with happiness, purpose and hope. He doesn't want us to struggle or feel lost and alone. (Joshua 1:9) Digging into the word of God in community with others will allow you to gain the strength you're looking for. When you rely on God and not your own accord, He will guide you and give you the strength you need to get through the tough times you are facing. (Isaiah 41:10) Get involved with one of our Small Groups where you can be yourself, build your faith, and form real bonds with others.
View Small Groups
worship
We worship to show our love for God. (Psalm 75:1) Every Sunday, gather with us online or in-person—choose which is most comfortable for you—to sing songs, pray and hear a hope-filled message. We want you to feel comfortable whether worshiping from home or in-person. Safety protocols are in place to keep you and your family safe. Worship with others in our SG community and experience the unfailing, unending love God has for you.
Worship With Us