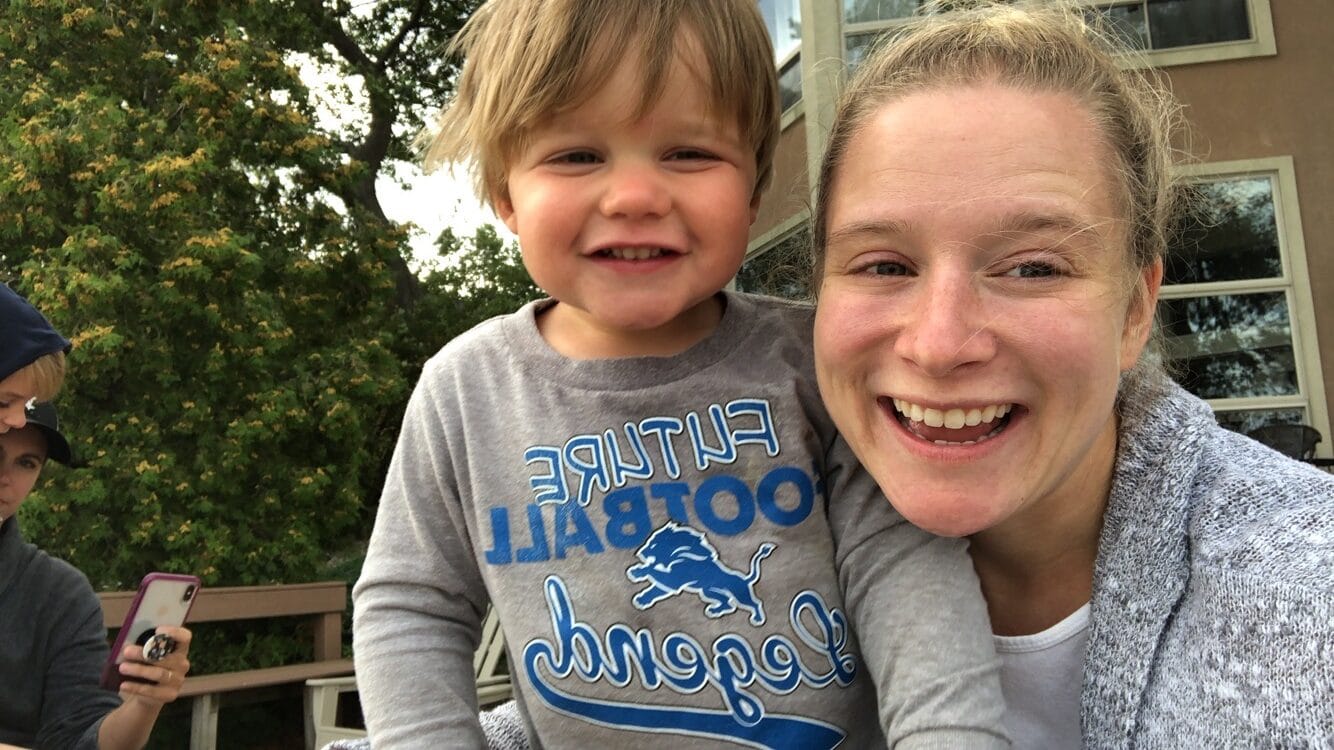 As parents, we are our child's main influence.
As Christian parents, teaching a child to pray is similar to teaching them anything else in life. So, how do we teach a child to pray?
We must first lead by example.
My three-year old son, Weslee, simply began praying by "thanking God for the moon." He was absolutely mesmerized by the moon one night when leaving church.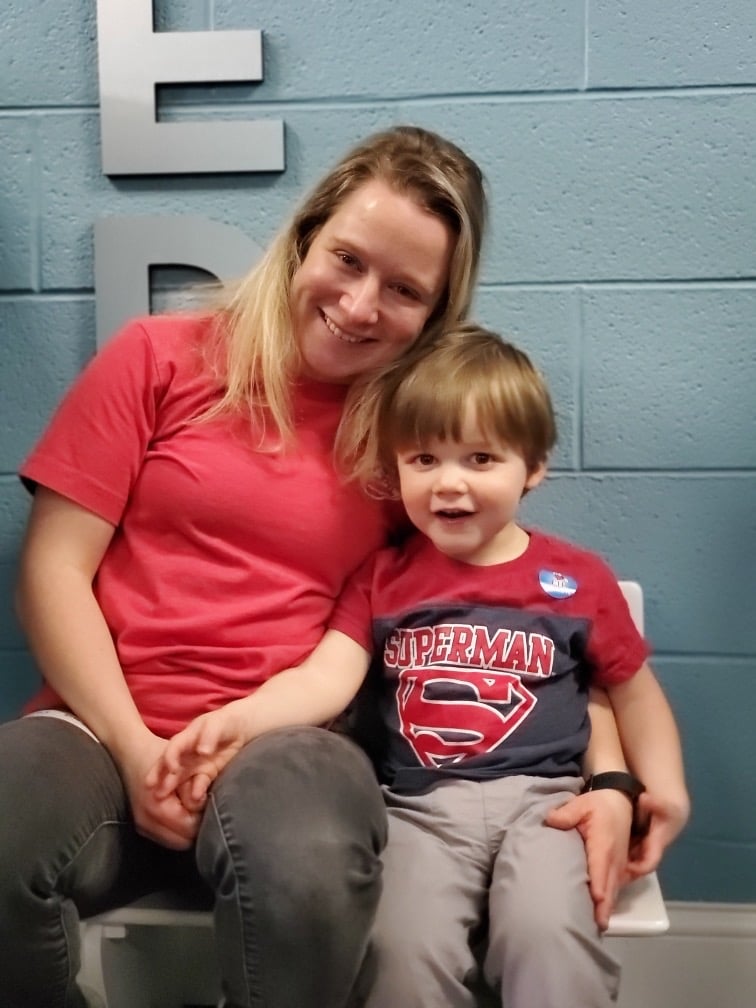 "Momma, who gave us the moon?" He asked.
"God," I said. "He gave us the moon."
"Thank You, God," Weslee said. "Thank You, God for the moon." 
Since then he has always repeated that simple prayer for the moon as well as other things he is thankful for.
Around that same time, he started asking questions about Bible stories, and he has continued to retain a lot of knowledge on Jesus dying on the cross for us. My child's simple prayer when seeing a cross is, "Thank you, Jesus, for everything, our lives." 
Sometimes I prompt  him to pray by asking, "What do we say when we see a cross?" Weslee is familiar with prayer because he watches and listens to me. 
I lead by example and continue to pray with him.
Our most recent simple prayer came about with Weslee's love for American flags. I naturally shared with him how much they mean to our country and that when I was a child we would say the Pledge of Allegiance every morning to the flag. 
His simple response to seeing an American flag was, "God Bless America!"  I could not be more grateful that he already prays to these little visual reminders we all see everyday. 
Every night at bedtime he leads the prayer. It goes something like this:
We read a Bible story of Weslee's choosing.

We sing a classic childhood prayer, "Now I Lay Me Down to Sleep." We may be extremely tone deaf but we know God loves to hear our worship, anytime and anywhere!

He and I discuss who/what/where/when/why his prayer will be about.

When we establish our plan, we openly talk to God — both of us. He might remember who we are praying for, and I will help with what the prayer is about, but at least I have led by example every night and started the dialog.

We end with our secret handshake and off to sleep he goes.
Now, I must remind you, my child is just three years old, which means I must pray a lot throughout the day just to get through the day. Our best technique is to pray together during a temper-tantrum, meltdown or change in mood as he tries to understand life on this Earth. 
We go to a calm and quiet place together, just like the Bible says:
"When I am afraid, I put my trust in you." (Psalm 56:3)
"Be still, and know that I am God." (Psalm 46:10) 
My prayer for all you Christian parents out there is to simply lead by example. 
Pray for your children and with your children out loud.
Your children will notice and quickly do the same —  influencing you and growing with you!
If you are not familiar with prayer or would like someone on our team to pray with you, send us your requests. If you would like to help your child to learn more about God, check out our SG Kids programs to help you child get connected with Jesus and make friends at the same time.